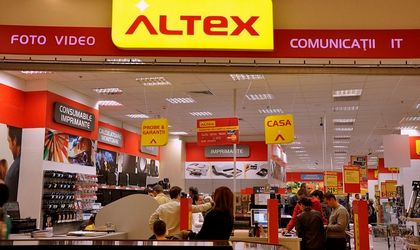 Romania's electro-IT retailer ALTEX will reopen their newly remodeled shop on 13 Otelarilor Street, Galati on Friday, July 1.
The modernization process was started to offer customers a better shopping experience. Among the new features are the shop area's increase to 1.200 square meters, as well as a wider range of products from various categories, such as IT, communication, small or big electronic appliances and multimedia.
"As a result of the higher demand, we are permanently focusing on not only the diversification of the range of products, but also on the way they can help our clients. Therefore, we have decided to invest in the modernization of one of our shops in Galati, where clients can find the items they need much easier, benefit from more deals and experience an improved shopping process," said Dan Ostahie, CEO ALTEX.
With the reopening of the shop, ALTEX will also offer customers special deals on various appliances.
The shop will be open from Monday to Sunday, between 09:00 and 21:00. Clients will benefit from post-sale solutions as well, such as the possibility to return the products bought in maximum 31 days from the purchase and warrants for every item.
Andreea Dulgheru