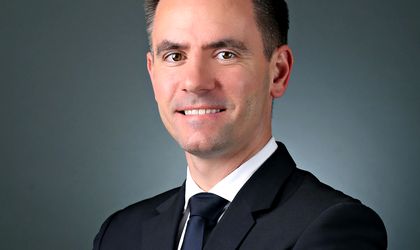 The positive economic outlook, new investors on the market and fresh projects going up for sale should see this year's investments in real estate acquisitions go as high as EUR 1.4 billion, predicts Cushman & Wakefield Echinox.
Simona Bazavan
A real estate investment volume of between EUR 1.2 and 1.4 billion is something that the Romanian real estate investment market can absorb in 2017, given that in the past ten years it has adjusted and matured, said Tim Wilkinson, capital markets partner with Cushman & Wakefield Echinox.
Reaching this level – which is considerably higher than the EUR 850 million the consultancy estimates for the previous year – will depend, however, on several large transactions being closed by the end of the year, he noted. One argument in favor of a higher investment volume in 2017 is the possibility of several new players setting their sights on the local market, added Wilkinson. "There are going to be newcomers because people believe in this market, the country and its economic fundamentals and growth forecast. It is a very good place for people to consider investing, whether you are a corporate an investor," he said.
Asked how this year's overall investment volume will be split between office, retail and industrial assets, Wilkinson said he expects office to make up a larger share than it did last year. "I think that overall office will take a significant step, industrial will continue to grow too and retail will also be quite consistent because there were some transactions last year and there are some in progress," he predicted. However, after retail accounted for a more significant share of the overall investment volume last year, he now expects office to catch up and replicate the performance of retail assets in 2016, added the partner.
The reason for this is that there are more office products up for sale at present, including the landmark America House in Piata Victoriei. Should real estate investor AEW Europe reach an agreement to sell it this year, the transaction is expected to represent a new benchmark for the local market in terms of yield, just as it did in 2007 when its present owner bought it from Globe Trade Centre (GTC) for EUR 120.3 million. That meant a record yield of just below 6 percent. Office yields are presently in the area of 7-7.5 percent. Furthermore, real estate investment fund Globalworth, which has been investing heavily in office properties in recent years, has a new partner which will mean additional liquidity, suggested Wilkinson.
Overall he forecasts that 2017 will not only see a higher investment volume but also landmark real estate transactions similar to the sale of America House on the other market segments too.
A new name on the scene
Local real estate services company DTZ Echinox officially rebranded as Cushman & Wakefield Echinox in March, following a global exclusive agreement. The formal affiliation follows the 2015 global merger of DTZ and Cushman & Wakefield. Local Echinox had been a DTZ affiliate since 2002.
The new affiliation and rebranding will not bring about changes in the company's management structure, although the local team will be expanded and new business lines might be added to the current portfolio, said Mihnea Serbanescu, GM of Cushman & Wakefield Echinox. The realtor posted a turnover of about EUR 3 million last year and expects an increase of around 35 percent for 2017, according to company data. The increase will be driven by both new business resulting from the affiliation as well as from the positive outlook for the local real estate market, said Oana Iliescu, managing director of Cushman & Wakefield Echinox. Also, several important deals the company is working on have been postponed to the beginning of this year, she added.
Cushman & Wakefield is a top three global real estate services firm, with some 43,000 employees in more than 60 countries, recorded revenue of over USD 5 billion, 4.3 billion sq ft under management and USD 191 billion in global transactions, according to its data.
Interested in the latest Real Estate Investments? Join us on April 25 at the Realty Forum 2017 for market reports and updates.