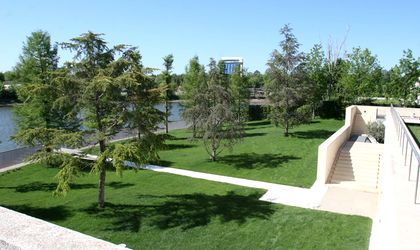 The new official residence of the Qatar Embassy in Romania is located in northern Bucharest, in a new building that spans 4,000 sqm.
The villa, which was completed in 2014, has an interior pool, a Jacuzzi and a private kindergarten. The leasing transaction was handled by real estate consultancy firm C&W Echinox.
Raluca Plavita, senior broker residential agency C&W Echinox, said that the company has been working with the Qatar Embassy in Romania for seven years.
"We chose this property due to the excellent position, the easy access to the points of interest in the city, the security and comfort," said Abdulla Nasser Abdulla Alhemaidi, the ambassador of Qatar in Romania.
The real estate consultancy firm has worked in the past with foreign embassies on relocations or acquisitions of property in the country.