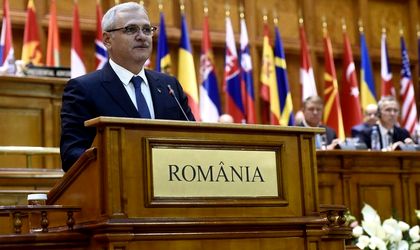 Social Democratic leader Liviu Dragnea said on Thursday that the members of the PSD-ALDE coalition will decide next Monday whether they will start impeachment procedures for president Iohannis.
"President Iohannis is not interested in the Constitution or the law, he's after his own interest. He talked about the tyranny of the majority – that's precisely the approach of a dictator, because this is the majority created through elections, in democracy. He is bothered by the majority. It's the logic of a dictator. Elections don't matter, the only thing that matters is what a single man wants, to rule over CCR and institutions. I have talked to Mr Tariceanu and told him that in my view the president's impeachment needs to be a serious option (…) Tariceanu said he doesn't agree, and that we need to analyse the situation and make a decision," Dragnea said.
Klaus Iohannis has not yet taken any action in response to the Constitutional Court's June ruling that said he should dismiss the head of the anti-corruption agency, Laura Codruta Kovesi.