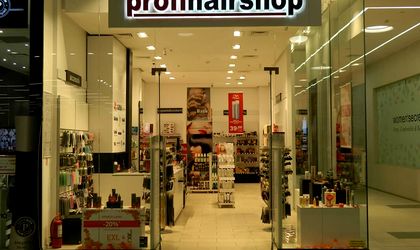 Profihairshop, the retailer specialized in the sale of professional products for hair care, has opened the first store from, 2017, in Baia Mare. The investment for the store was worth EUR 850,000 and will be opened on January 31 in the former mall Gold Plaza Baia Mare, actual VIVO!.
Profihairshop store has a surface of 60 square meters and comprises 1,500 professional products for hair care, nails and accessories products from 50 brands and customized consultancy services for choosing the right products for the hair type.
"We are glad to open a new Profihairshop in Transilvania, the place where our brand was conceived and we hope that in this way we'll consolidate better the relation with the clients from this area. As the Romanians' interest for professional products for care are in continuous growth, our main objective for 2017 is, as the last year, to expand at national level. This year we plan at least five stores more in the counties where we're not present yet. For this store from Baia Mare we estimate monthly sales of EUR 400/sqm/month," said Klaus Reisenauer, managing partner Profihairshop.
In 2016 the company invested approximately EUR 250,000 in the opening of five new units and the investment from the entire network from the set up and until now reached EUR 2 million. The Profihairshop stores chain has currently 27 units in Bucharest and in other 9 big cities from the country, comprising 1,100 sqm.
The company closed the year 2016 with a turnover of EUR 5.6 million, a growth by 38 percent compared with 2015. A Profihairshop store from a commercial center registers annual average sales between EUR 5,000-10,000/sqm/year.
Georgiana Bendre