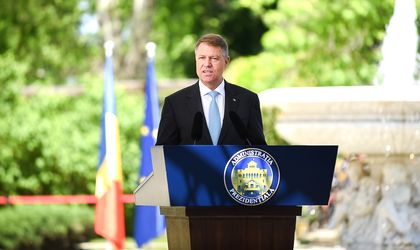 Romanian President Klaus Iohannis will attend the NATO Summit in Brussels on Wednesday and Thursday. For the first time, the Summit will feature a meeting dedicated to the security developments in the Black Sea region, where Georgia and Ukraine will also participate.
The agenda includes a meeting of the North-Atlantic Council, a work meeting of allied leaders and a meeting of the Afghanistan Resolute Support Mission.
NATO leaders will also discuss issues such as the organisation's adaptation to current realities of the security environment, the main actions for the following period and an exchange of opinions about the implementation status of the measures decided upon at previous NATO summits. Fighting terrorism and supporting southern partners will also feature on the Summit's agenda.