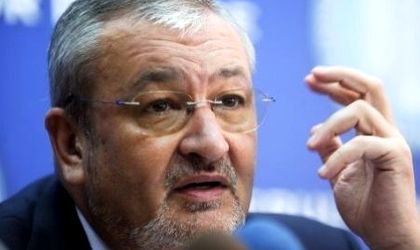 President Klaus Iohannis has approved the request of the National Anticorruption Directorate (DNA) regarding the start of prosecution against former minister of finance Sebastian Vladescu in a corruption case.
Vladescu is accused of taking bribes for railway rehabilitation contracts. Former MP Cristian Boureanu is investigated in the same case.
The DNA said the investigation is linked to the contracts for the rehabilitation of the Bucharest-Constanta rail line and the recovery of residual VAT for the rehabilitation works on Bucharest-Cimpina line.
"Thus, between 2005 and 2014, Romanian officials and persons with influence received from a foreign company, based on agreements, around EUR 20 million, and in exchange they would secure the signing of contracts and the payment of bills for the rehabilitation of certain segments of Bucharest-Constanta rail line, as well as the payment of residual VAT for the rehabilitation of another railway line that was made by the same company.
The money that was illegally received represented shares from each payment made by the Romanian state and were paid successively as the construction firm was paid by the Romanian state, respectively by CN CFR," said the DNA in a statement.
Illegal payments worth EUR 20 million were made in this case.