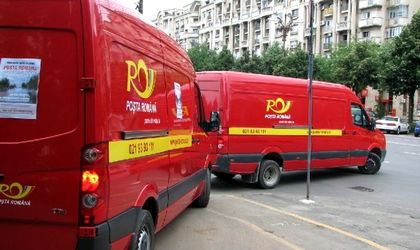 State-owned post operator Posta Romana finished the upgrade works in Focsani and Iasi following an investment of RON 2.5 million.
"The interim head of the company prioritized the upgrading plan of buildings for 2017, so that the upgrade works were finished in several offices within Romania. Thus starting October, Posta Romana' clients from Iasi will enter an upgraded office," says the company.
The company's representatives say the initial investment of this office reaches approximately RON 2.2 million.
"It is the most modern building of Posta Romana from Moldova area," say the representatives of Posta Romana.
"By fulfilling the investments objectives and investment works, we aim to bring the technology of postal services at European standards and improve the workplace for employees," said the general director Andrei Stanescu.
Also the office 1 from Focsani was updated with an investment of approximately RON 243,000.
Moreover the company announce that it will acquire 180 vans as a result of two contracts signed with Renault Commercial Roumanie and Ford Romania.
"By signing these contracts we will increase the company's  revenues," said Stanescu.
The contracts were obtained through a tender and their value is approximately RON 12.5 million without VAT.
Posta Romana is owned by the Romanian state with a 75 percent stake, while Fondul Proprietatea has the rest.