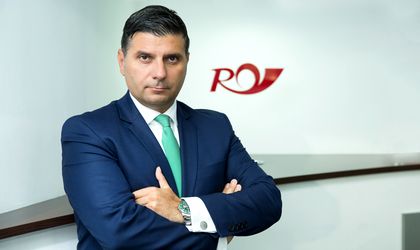 Romanian mail post company Posta Romana said that it  contributed in 2014 and 2015 with EUR 163 million to the state budget. The money represents the tax on profit, the VAT affiliated to the commercial contracts, state budget contribution and social insurance budgets, according to a release of Posta Romana.
Posta Romana payed back entirely the RON 100 million loan in June 2016 taken from Eximbank in March 2014.  Also, in 2015, it contributed to the consolidated state budget with RON 334.6 million (EUR 75 million) out of which 23 percent, respectively RON 76 million (EUR 17 million) represents VAT affiliated to the commercial contracts. The social insurance contributions represents 61.6 percent, respectively RON 206 million (EUR 46.2 million) and the tax per profit payed for 2015 is RON 10.5 million.
"Posta Romana is making a lot of effort to maintain the financial discipline and to ensure a positive report between the company's revenues and expenses. The wasted years and the defective management of the company's financial resources had an impact on the post operator's activity. However, Posta Romana has succeeded to increase the budget allocated to investments, essential for the increase of services quality and the implementation of new projects, " said Alexandru Petrescu, general director of Posta Romana.
Posta Romana ended the year 2015 with an operational profit of RON 6.8 million. The final result was negative because of the fine from the Competition Council (RON 33 million) for some deeds from 2011-2012 that Posta Romana has contested in the Court. The income statement from 2016 is forecasted to be positive, RON 4 million.
Georgiana Bendre