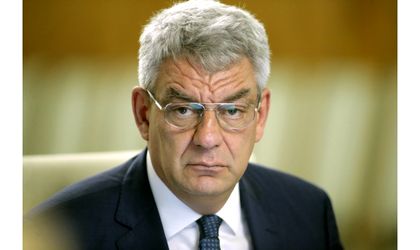 PM Mihai Tudose said this Wednesday that the Government plans to construct new highway sections, projects worth EUR 10 billion.
"We will take Romania higher than it has been for 27 years, with a highway from Ungheni to Iasi, in Oituz area up to Brasov, and from there to connect it with the rest of the areas, a highway that will make it easier to leave the country. Afterwards, a fast road or a highway that starts from Suceava to Focsani, via Buzau and up to Bucharest on one side, and the other side to Constanta," said Tudose.
He also mentioned about "a highway that it hasn't been discussed about, that starts from Bucharest to Craiova-Caras Severin-Timisoara."
"The area at the south of Carpathians is also part of our country. This is discussed with EBRD, with the World Bank and we will get to work. We talked also in Brussels, we'll talk also with the president Junker. It's about EUR 10 million. Meanwhile, we have to start this year and continue the construction works to the Brasov-Bucharest road ," said Tudose.