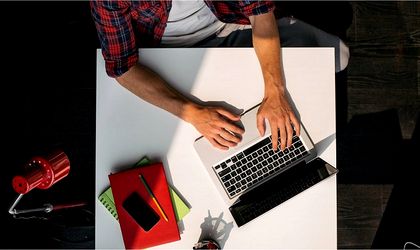 PayU, the leading online payment processor in Romania, had 951,000 online transactions completed in December 2017, with a total value of over RON 246 million.
The most expensive online purchase was worth RON 75,000 (insurance), followed by a transaction of RON 62,000 for antivirus licences and a RON 49,000 for a gold purchase.
Marius Costin, Country Manager at PayU Romania: "It is easier, quicker and safer to pay online, and this could be seen again at the end of the year. December is in the top three months when Romanians do the most online shopping, after November which is marked by the Black Friday events and March, which is dedicated to women. This shows us that promotions and contextual acquisitions define the online buying behaviour of Romanians".
80 percent of those who buy online choose to pay by card, with an average shopping cart value of RON 260.
Costin: "Instalment plan cards are gaining more and more ground. In December, the PayU Romania system had 2 out of 10 buyers use an instalment card. The chosen payment method is also an indicator of online consumer behaviour: the value of carts paid in instalments was around three times larger than a full card payment, reaching RON 630".
In December, 50 percent of payments from other countries in Romanian online stores were made for plane tickets, followed by telecom services  (14 percent).