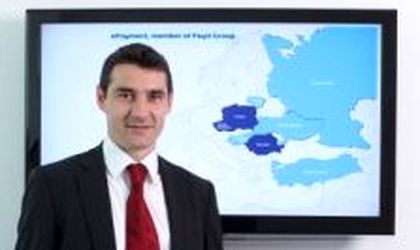 PayU Romania announced it has recently exported its online payment solutions to Turkey, Russia and Ukraine.
The entrance on the Turkish market was a new stage in the company's development strategy of making an entrance on new markets with potential. The main clients in Turkey are shopping club Markafoni and Zizigo, the largest online footwear store. Turkey has 35 million internet users and is very open to modern payment methods.
Russia and Ukraine, the most recent markets where PayU has expanded its footprint, have 76.7 million potential clients.
PayU also has operations in Poland, a country with 24 million internet users, and Romania, with 8.5 million internet users.
Last year, PayU started running operations in Hungary, where it supplied services of online payment processing for the main two local websites, Vatera and TeszVesz, run by allegroup.hu.
Starting with June 2010, PayU started to supply processing services in the Czech Republic, the main clients being Skoda and the auction platform Aukro.
Together, the Czech Republic and Hungary have a pool of 13.7 million internet users.
"The acquisition of ePayment by Naspers in 2010 and the inclusion into the PayU group proved to be a very good business decision. It offered us the opportunity and resources to develop our portfolio of payment methods and maintain our position of market leaders in Romania, that we have since 2007," said Cristian Herghelegiu, Country Manager PayU Romania.
The PayU group is now present in 9 countries, with a pool of over 258 million internet users.
Otilia Haraga