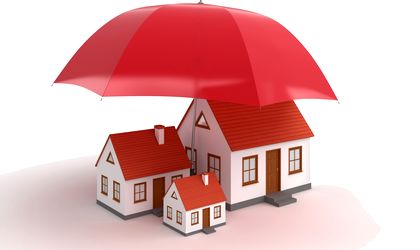 Over 80 pct of the Romanian houses are not insured, taking into account that Romania has a wide range of risks such as earthquake, floods, landslides, according to the Pool of Insurance Against Natural Disasters (PAID).
"Out of over seven years of PAID, I learned that not the mandatory feature is the one that convinces Romanians to insure their houses, but the understanding of the necessity of this product," says Nicoleta Radu, general director PAID.
"With over 7.2 million uninsured houses, in Romania there's a high need for responsibilities that from this point of view, every owner has," says the ASF release.
ASF and PAID organize during October 9-13 at national level an awareness campaign regarding the importance of mandatory houses insurance.
According to the source, in the case of natural disasters, the public funds will be used mainly for the critical objectives: infrastructure, schools, hospitals, while the houses restoration concerns the owner.
"One of the strategic objectives of the Financial Surveillance Authority refers to the implementation and a development of financial education programs. It's fundamental that the public know and understand the products and services from the non-banking financial market and be aware of their importance. We are concerned about the increase of the level of  mandatory houses insurances' coverage and I think that the partnership with PAID has an important role in reaching this objective," said the AF president, Leonardo Badea.
The representatives of the two institutions will attend meetings with the local authorities, with houses' owners and with journalists from the local press.
ASF was set up in 2013.