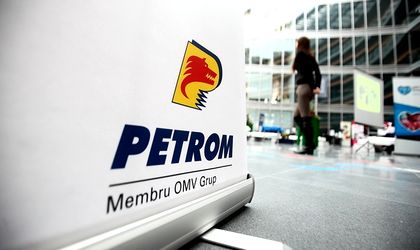 OMV Petrom Marketing and OMV Petrom Aviation, controlled by OMV Petrom, will merge through absorption in the oil products sales division. The two companies want to effectively implement the merger from November 1.
"Considering that the activity of OMV Petrom Marketing comprises activities that might be easily integrated in the activities of OMV Petrom Aviation, OMV Petrom Marketing and OMV Petrom Aviation aim to develop them under a sole entity, respectively OMV Petrom Marketing. This integration avoids the overlap of resources and logistics of companies and maximize the efficiency of operations," according to the merger's description.
According to OMV Petrom, the merger will reduce the administrative and operational costs and will accelerate and make more flexible the decision process, by optimization of organizational structures, a better coordination of activities and the implementation of standard business processes.
OMV Petrom Aviation, which ensures the fuel supply for aircrafts on Otopeni, Timisoara, Bacau, Sibiu and Cluj-Napoca airports closed the last two years with losses of RON 964,000 and RON 245,687, respectively. The turnover of the company dropped by 8 percent in 2016 to RON 14.36 million. The average number of employees remained constant at 62.
OMV Petrom Marketing, the oil products sales division of the group, registered a net profit of RON 385.75 million in 2016, a growth by 17 percent compared with 2015 and a turnover of RON 14.4 billion, a drop by 2 percent compared with the previous year. It employed 220 people.
The group has a rafinery capacity of 4.5 million tonnes annually.