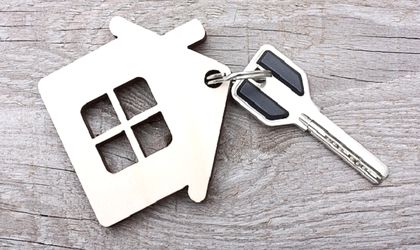 More Romanian tenants searched for and moved the first semester of the year in new houses from Soseaua Nordului area, where foreign tenants were dominant during the 2014-2015 period. Therefore, the Romanian tenants from this area grew by 15 percent, reaching 30 percent compared with 15 percent in the Autumn of 2014.
The number of expats interested in the Northern Bucharest area continues to increase constantly, but their share in the total houses for rent demand dropped as a result of the increase in the Romanian tenants demand. The budgets of the Romanian tenants are 25-30 percent lower compared to the ones of expats.
"An important role in the growth of renting properties demand in the Northern area was also generated by the finalization of the offices from the last years, which led to the extension of the business activity in Northern Bucharest. More and more Romanians have moved their centers of interest in Northern Bucharest, whether it's about workplace, schools or kindergartens, recreation centers or easy access to airport. Together with their expats colleagues, but having lower budgets, Romanians choose average apartments, with 3 or 4 rooms, preferably not furnished, at a renting level around EUR 800 and 1,400. Moreover, the Romanian tenants want to negotiate more the rent price than the expats, " says Irina Postoaca, manager Renting department of Nordis.
Most of the premium properties were rented at EUR 1,000-1,800/ month in the first quarter of the year. Most of them were 3-room apartments, followed by 4-room apartments situated in Herastrau- Northern Highway, Aviatorilor, Primaverii, Baneasa-Pipera.
The apartment with the biggest budget rented by Nordis in the first half of the year was a penthouse of 440 sqm, on Northern Highway. The apartment was leased without furniture for EUR 5,000/month.
The apartment with the biggest budget rented by a Romanian family was a 4-room apartment placed in Kiseleff area at EUR 2,000/month.
Georgiana Bendre