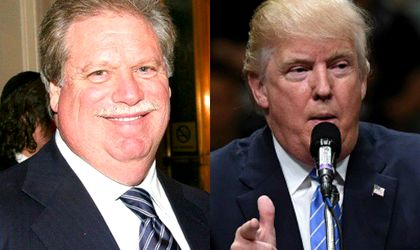 Elliot Broidy, venture capitalist and owner of space and defense firm Circinus, allegedly asked Republican Congressman Ed Royce to help his company obtain a lucrative contract in Romania, according to emails obtained by Newsweek.
It seems that Broidy worked with executives of his company to draft letters on behalf of Royce, including one that was drafted for Romania's economy minister, in which the congressman supposedly thanked the Romanian officials for making his visit "outstanding" and said the US government is happy to see Romanian making "significant investments" in its defense industry.
In the draft letter, written by a Circinus employee, Congressman Royce highlighted the company as the best firm that could ensure Romania's defense needs: "I request you offer this consortium the strongest endorsement," the letter concluded in Royce's name
However, a Royce spokesman said that the congressman had spoken with Broidy about the trip, but that Royce did not authorize Broidy to write letters to Romanian officials in his name.
Last year, less than two weeks before Royce's trip to Romania, Broidy made two personal donations to Royce's campaign (USD 5,400), something which he had never done before.
Broidy has also been claimed to have used the promise of direct access to Trump during inauguration events in order to obtain defense contracts in foreign countries, and this included PSD leader Liviu Dragnea's visit to Washington.
Last month, Circinus reached a deal with a Romanian state company that may give it an advantage on contracts potentially worth USD 200 million.