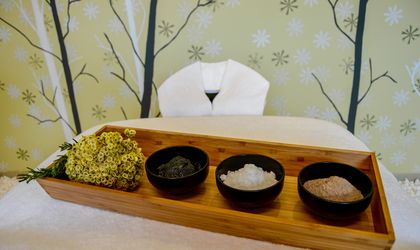 A 4,000 sqm wellness center, Tisa Resort, opens this Friday at Baile Olanesti, near Ramnicu-Valcea, following an investment of EUR 5.5 million. Construction work started in 2014, and the project was co-financed through the Regional Operational Program.
The center will have a wide range of services, including swimming pools, jacuzzis, outdoor children's pools, slides, saunas, hammam, steam bath, salt room, playgrounds, herbal spa, gym, bars and terraces and a varied menu of spa treatments.
Entrance fees start at RON 25 for three hours access and go to RON 50 during weekends for a whole day. Children aged up to 14 will pay RON 12 for three hours. For access to the pool areas and the Thermarium the fee reaches RON 60 for the day.
Architect Mihai Nuta signs the architecture project, while the murals were made by artist Rebecca Anamaria Ciuca.
Tisa is a Romanian group offering touristic services through its accommodation points (Hotel Tisa, Casa Tisa, Vila Tisa in Baile Olanesti and Vila Tisa in Ocnele Mari) which total over 200 beds.
Natalia Martian