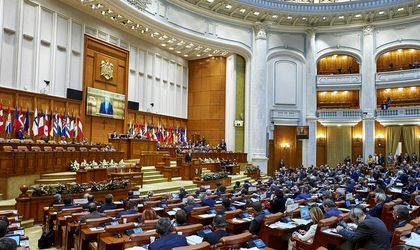 Jens Stoltenberg , secretary general of NATO, reaffirmed during a speech in the Romanian Parliament the clause of NATO's collective defense and talked about the importance of extending in the east by increasing their presence in the Black Sea area.
"We adapt to the new security challenges, we extend our presence in the East by developing our answer to challenges, increasing  our resistance to threats and by supporting our partners and bringing cooperation with European Union at a new level. We participated at all the multinational group talks and I've met with members of the allied troops in Estonia, Latvia, Lithuania and Poland. Our troops are operational. Attacking one of the members means attacking all of them," said Stoltenberg at the plenary session.
He reminded that a strong alliance means having strong ties between its members and even helping the ones that are not yet in the alliance, like Ukraine, who needed help facing the Russian threat.
"Canadian and Romanian pilots are working together, the Italian ones are working with their Bulgarian colleagues. Our troops are an answer to Russian action and threat to Ukraine. This NATO reaction is equal to our national and international engagements," he added.

 
Stoltenberg also said that NATO has no interest in isolating Russia and so he called Moscow to be a part of the international engagements.
Marinescu Teodora