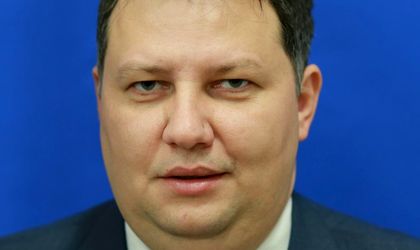 Toma Petcu, the energy minister, criticized this Monday the "warring declarations" related to the gas imports.
"There are several warring declarations in the public spaces that this winter Romania will have to import gas. I am   that in 2017 people with expertise are worried about it. However, Romania imports natural gas for dozens of years, especially on winter in peak season," said Petcu, adding that Romania has enough gas for this winter. Moreover, he says that the weather forecast for this winter has improved, estimating temperatures within the normal limits of the period.
"There are questions whether there is enough gas. The answer is "Yes, it is enough!" said Petcu. He added that the gas stocks for this winter are higher than the estimated supply, some of them even double. For example, even if the gas consumption in Romania dropped, due to some big consumers' disappearance, this year were stored by 1.6 percent more.
According to Petcu, Romania is the country with the lowest imports dependency in the region and can cover almost entirely the consumption.
"Technically speaking, Romania cannot extract from deposits more than 30 million cubic meters daily and from stocks other 260 million cubic meters. In a normal winter day, in Romania are consumed approximately 50 million cubic meters of natural gas. Therefore, the 56 million cubic meters/day from the current production and from storage are more than sufficient. Of course there are very cold periods, with temperatures of -20 degrees Celsius, more days in row. In these situations, the consumption increases and can reach approximately 75 million cubic meters. Here we discuss about imports," said the minister.
Petcu said this year the winter preparations started earlier than in 2016 and were conceived and adapted to the winter conditions in Romania.
According to him, the internal suppliers already closed contracts with exporters for this winter.