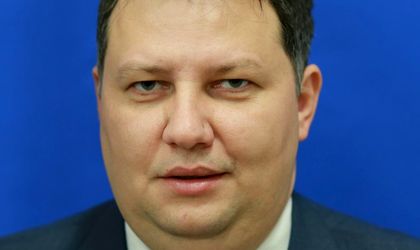 Romania consumed on Monday and the night to Tuesday a historical gas quantity, respectively 72.4 million cubic meters and for Tuesday a similar level of consumption is expected, said on Tuesday, the minister of energy, Toma Petcu, following a special government meeting regarding the management of the emergency situations during the cold season.
"We're preparing for this night to ensure the same supply the same production capacity, the same import, the same reserve available from the gas reserve. We estimate this night to have the same peak, 71-72 million cubic meters. We are prepared to cover these peaks," said the minister.
The consumption of electricity from Monday was 9,700 MW.
"We maintain the functionality of the three stations, Elcen Bucuresti, Brazi and Galati, on black oil. We have the necessary black oil quantities for functioning," said the minister.
Petcu added that on Wednesday at 13:00, a new commandment meeting will take place.
"There's a supplementary forecast that was issued today by National Administration of Meteorology, that starting 10:00 PM, in Dobrogea area, that will be unfortunately the most unfavoured, there will be a strong blizzard. We communicated with Enel Dobrogea and Electrica Muntenia and we told them to be prepared. We have special equipments, continuous tracks from the Army if it's the case," said Petcu.
ANM issued on Tuesday new Yellow and Orange Codes of snow and blizzard for 15 counties and Bucharest until Wednesday.
Georgiana Bendre