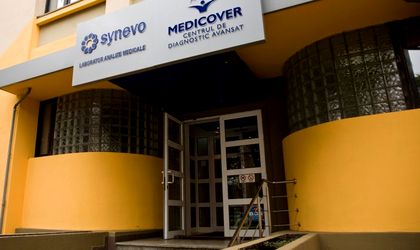 Medicover, an international health service company listed on the Swedish stock market, Nasdaq Stockholm, had a revenue growth of 14.1 in the first quarter of 2018 compared to the same period of last year. Medicover is present in Romania through their private medical network and the Synevo laboratories.
"Poland and Romania are the markets with the fastest growth, and all business lines have a positive evolution, supported by the stable market conditions," said Fredrik Ragmark, CEO of Medicover.
On the Romanian market, the group's revenues increased in the first quarter by 19.1 percent, up to EUR 21.2 million, compared to the same period of 2017. The revenues obtained in Romania represent 13 percent of Medicover's results, and Romania has the third largest share in the company's revenues, after Poland and Germany.
"The first quarter results demonstrate our continuous commitment to offering high quality medical services to as many people as possible in Romania. We are glad to see that, after the investments we've made into the company, both organically and through acquisitions, a large number of patients tell us we've offered them excellent services. This is evidence of the quality of medical staff, nurses and the teams who make it possible for these services to be offered every day," said Adrian Peake, general director of Medicover Romania.