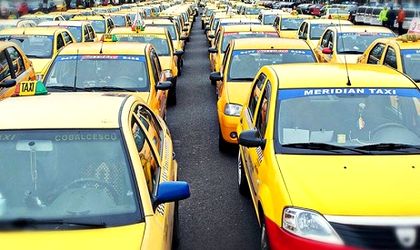 Bucharest mayor Gabriela Firea has announced after a meeting with the Confederation of Authorised Transport Operators of Romania that the City Council will pass a clear set of regulations for taxi operators in Bucharest, in order to make it a safe, trustworthy and high-quality service for locals and tourists.
Licensed taxi drivers presented a series of complaints at the meeting with the mayor, the most pressing being the "unfair competition from online applications which offer illegal taxi services" to their users. At the beginning of the year, hundreds of taxi drivers joined a protest against ride-sharing services like Uber or Taxify.
Firea claims that all forms of taxi that do not fit the provisions of the law and of the Fiscal Code will be prohibited in the city and that the authorities will make sure that these rules are followed by all taxi operators.
However, the press release does not specifically address Uber, Taxify or other ride-sharing services and it is unclear whether they would have to stop their activity because of the new regulations. Bucharest also has an issue with unlicensed traditional taxis as well as taxis which are licensed in a different county, for which it is illegal to offer services in the city.
She added that according to the upcoming set of rules, all taxi drivers will be required to wear adequate clothing, use decent language, have clean cars and guarantee the safety of their clients.
The mayor also proposed a partnership between the City Hall's Municipal IT and Traffic Management companies and the Bucharest taxi companies which use online reservation and payment systems to make it easier for people to access the services.