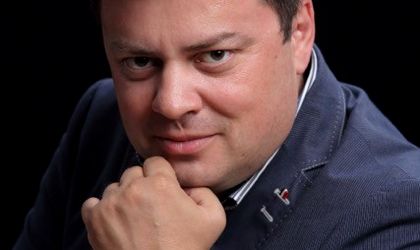 Vector Watch, the smartwatch startup founded by Romanian Andrei Pitis, has been sold to Fitbit, the provider of health and fitness devices, for an undisclosed sum.
"Today, we are happy to announce that the Vector Watch team and our software platform are joining Fitbit, the leader in the connected health and fitness market! We believe this is an important milestone as a moment when we will start building other new and amazing products, features and experiences, incorporating our unique technology and knowhow with Fitbit's experience and global community," according to a statement posted on the website of Vectorwatch.com.
One of the early stage investors in Vector Watch was Gecad Ventures, which is controlled by Radu Georgescu.
In November 2015, the  start-up raised USD 5 million from  a group of investors including Gecad (USD 2 million), 3TS Catalyst Romania (USD 1.6 million), alongside individual private equity funds.
The group managed by Georgescu has put USD 4 million in Vector Watch.
Last month, Fitbit has acquired assets from smartwatch startup Pebble Technology Corp. According to Bloomberg, this deal would allow Fitbit to better compete with Apple.
Fitbit recorded an Ebitda of USD 81 million in the third quarter of 2016.
Vector is currently selling a smartwatch that boasts a 30-day battery life.
The start-up was founded in 2013 and it started selling smartwatches in October 2015.
Vector Watch was named winner in the Innovation in Technology category, in the latest edition of Business Review Awards, which took place last year.
Ovidiu Posirca