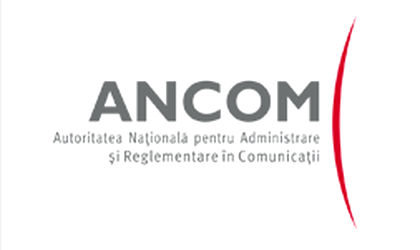 Eduard Lucian Lovin and Bogdan Cristian Iana were named vice-presidents of the National Authority for Management and Regulation for Communications in Romania (ANCOM) on October 11.
Their appointment came after the Parliament's decision number 79 was published in the Official Monitor
Iana, worked for public institutions in the communications sector since 1997 until present. He was the general inspector of Radiocomunicatii and the general director of Executive Direction of Radio Spectrum and Numbering Management.
Lovin has worked for 18 years in Romania's communications sector. He also worked as a director for the International Society Services Agency (ASSI) and for Executive Regulation Direction.
According to Emergency Ordinance nr 22 2009, the ANCOM vice- presidential mandate is valid for 6 years.
Teodora Marinescu