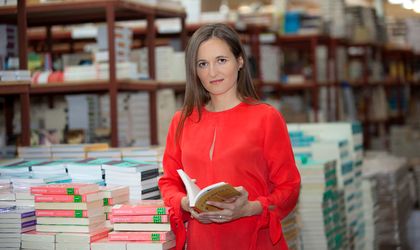 The online book retailer Libris.ro opens a new book storehouse and invests EUR 3 million in its construction and facility.
The decision comes after it increased its turnover constantly in the last years, with an average trend of revenues increase by 25 percent. The investments will enhance the delivery capacity expansion and the business development.
"The expansion is necessary because the current location is close to reaching its maximum orders processing capacity and will be in short time lower compared with the sales increasing trend that we estimate," says Laura Teposu, director of development and founder of Libris.ro.
"The surface of the new storehouse Libris will be 5,000  sqm, by 200 percent more than the current surface
And will comprise 3 million books but also new ranges that we'll develop, such as music, games and toys," adds Teposu.
According to the company, the new storehouse will optimize the work processes, will increase the productivity and the order processing speed and will allow the company  to support the annual growth rate of orders, estimated to 20-30 percent.
" Currently, our maximum delivery capacity is 3,500 orders/day. In the current form of warehouse, functional in 9-12 months, we take into account the significant growth of this capacity so that we can deliver 10,000-12,000 orders/day," says Teposu.
In the first nine months of the year, Libris.ro registered a turnover of RON 22 million, in increase year-on-year by 20 percent.
The company aims to close the year 2017 on a turnover of RON 30 millions.