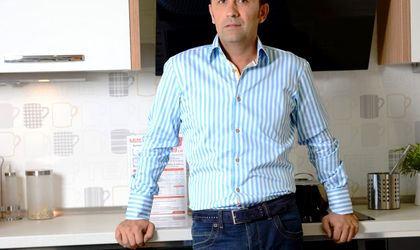 The furniture producer from Prahova, Lemet, continues the investments in the stores network Lem's and opens two new stores in Piatra Neamt and in Baia Mare, reaching an investment of RON 1.7 million and a total surface of 1,900 sqm.
The investment in the store from Piatra Neamt was RON 400,000 and it covers 200 sqm, while the investment in the store from Baia Mare was RON 1.3 million and has 1,700 sqm.
"In Moldova area we registered a higher interest in our products and the store from Piatra Neamt was developed as a response to the demands of our clients. We reach those 12 stores in Moldova and the expansion plans in the area continue," said Adrian Rizea (photo), commercial director of Lem's.
The Lem's store from Baia Mare is already the fourth store in Maramures county.
"Our investment plans are always split in two big directions: modernization and development of production capacity and the expantion of the portfolio of products and stores' network," said Alexandru Rizea, general director of Lemet.
This year Lem's opened four stores, in Targoviste, Satu Mare, Piatra Neamț and Baia Mare, with a total investment of RON 3.6 million. The biggest store opened this year is the one from Baia Mare.
Lem's offers the possibility of purchases based on loans.
"This year we observed a growth by 20 percent in the sales in installments," said Rizea.