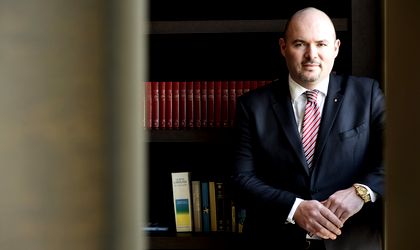 InterContinental Bucharest has appointed Lior Bebera as its new General Manager. He is replacing Stefan Frank, who spent more than four years in this position.
In his new role, Bebera will be primarily responsible for managing the hotel operations and maintaining the service excellence that is synonymous with the InterContinental Brand, creating "great hotels guests love".
A German national, born in Israel, Lior Bebera has lived and worked in seven countries, on three continents. He is an international hotelier and before coming to Bucharest, he worked at numerous InterContinental hotels such as InterContinental Berlin, David InterContinental Tel Aviv, InterContinental Kiev and the IHG Head Office in London. His previous role was at InterContinental Malta as Hotel Manager, being responsible for the entire hotel operation, playing a crucial role in the strategy and re-positioning of the hotel during and after the renovation process.
In his capacity of European Operations Support Manager at IHG Head Office, Lior Bebera was part of the European Food & Beverage Committee of Experts in charge of creating innovative concepts, tools and processes for hotels to drive revenues and improve the performance of Restaurants, Bars and Conference Centres.
"I am a big believer in nurturing excellent colleague, guest and owner relationships. This is what ultimately drives desired revenues as well as creates a great hotel reputation. At the InterContinental Bucharest, I will focus on further increasing the business efficiency, the quality of our services, the visibility and market share of the hotel, as well as the awareness of Bucharest as a destination for leisure and MICE business," said Lior Bebera, the newly appointed General Manager of InterContinental Bucharest.
Georgeta Gheorghe