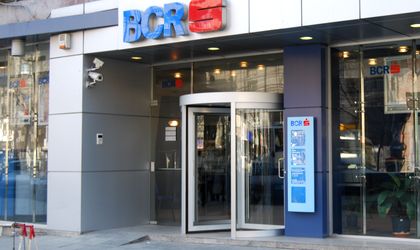 Elke Meier has been appointed CFO at BCR starting January 1 within the executive committee of BCR, replacing Adriana Jankovicova, who decided to leave Erste Group after the current mandate ending on December 31.
"We thank Adriana for the management of an important responsibility within our bank group in a period of significant challenges. During her mandate, BCR strengthened its balance sheets and developed long-term activities for the business coordination," said Sergiu Manea, CEO of BCR.
Meier joins BCR after an international career of over 25 years in Austria and ECE, out of which 16 years within Erste Group, the most recent position being CFO and executive director of Erste Group IT International. She is a manager with wide experience in financial management within a wide range of entities in different areas, such as accountancy and taxes, planning and controlling, real estate administration.
She graduated from the Academy of Economics in Vienna, Faculty of Accountancy and Audit and a specialization in general management.
"We are thrilled to welcome Elke Meier and we are waiting for her transfer of good practices and to benefit from her leadership already proven in transformation and strategic development," said Manea.
The appointment has to be approved by the surveillance authorities.