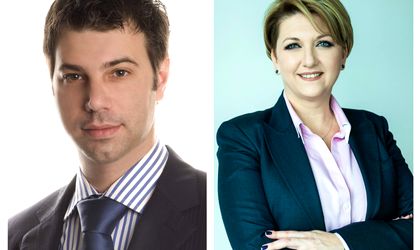 Giampaolo Manzonetto, 45, has been appointed as the new general director of Albalact Romania, the dairy producer, which is controlled by Lactalis Group.
Manzonetto is the general director of Lacatlis Romania and Parmalat Romania and following the most recent appointment he will manage all the operations of the group in Romania.
"I have a long management experience in Romania and I took the helm of companies that were in key moments and I opened new roads, and now I have received the task, which is not easy at all, to consolidate a strong company," said the executive.
Manzonetto has joined the management team of Parmalat in 1998 and since 2003 he started working in Romania and became general director of the local operations of Parmalat in 2007.  In 2014, he took helm at Lacatalis Romania, LaDorna and Parmalat. He has a Bachelor's degree in Economy and Business from the University of Parma.
The board of directors at Albalact also decided to appoint Irina Mandoiu, 42, as the deputy general director of the company. She has previously worked as the commercial director of the firm.
Mandoiu has joined Albalact in 2005 as trade marketing manager and became commercial director of the company in 2010. She has a Bachelor's degree in Biology from the Science Faculty of Lucian Blaga University in Sibiu.