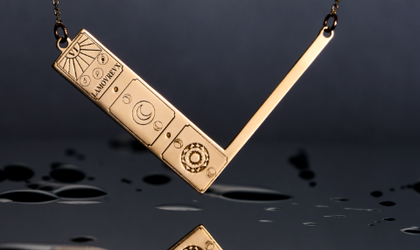 Iona, the gold jewellery brand made in Romania, announces the launch of the online store www.ionastore.ro, with collections that tell the story of the symbols of Romanian and universal culture.
Iona Jewels are the creations of the product designers and jewelers' masters in Romania. They are made of yellow, white and pink 14K gold and are grouped into 3 stand-alone collections, which are suggestively named, including The Nature, Urban Goddess, Azteca, and a Black Label capsule. The design of the products is minimalist, with very fine lines.
"Jewellery can be personalized so that the pieces are truly unique and remarkable for their possessors. We believe in IONA women, modern women, strong and assumed. For them we have created gold jewellery with symbols and meanings to find," says Simona Telteu, managing partner at Iona. 
Iona offers value-added services such as free delivery, varied payment options, including installment payments, jewellery customization and free maintenance, depending on its type.
Iona is a gold jewellery brand set up in 2018 in Bucharest, with 100 percent Romanian capital. The name is the modern interpretation of mythical Jonah, the fisherman who seeks freedom and self-knowledge. The jewellery is made in 14K yellow, white and pink gold in Romanian workshops.