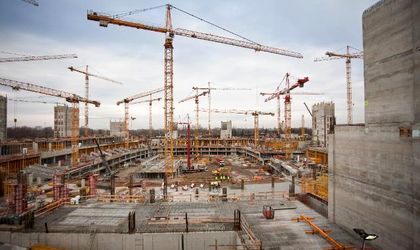 Net investments in Romania's economy rose by 5.8 percent in the first half of this year compared with H1 2017, to RON 33.6 billion (EUR 7.2 billion), but the growth rate slowed down due to a decline in new constructions, according to the National Institute of Statistics (INS).
Investments in new construction works declined by 3.6 percent year-on-year in H1, while investment in equipment (means of transportation included) grew by 4.6 percent and other expenditure soared by 59.2 percent.
By economic activities, the industry (32.8 percent of total investment) and the retail and services sector (25.9 percent) attracted the biggest investments.
A separate report of INS showed on Friday that during the first half of this year, 23,015 new dwellings were completed in Romania, slightly down compared with H1 2017.
Net investments are the expenditure for the creation of new assets, for the development, modernization and reconstruction of existing ones, as well as for the value of the services on the property transfer of existing fixed assets and lands.