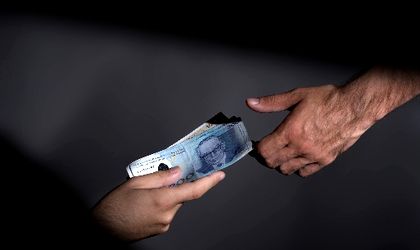 The National Anticorruption Directorate (DNA) said on Wednesday it detained two board members in state-owned power generator Hidroelectrica for bribery charges.
Ioan Mihaila, member in the supervisory board of Hidroelectrica and counselor of Constantin Nita, the delegate minister for energy, is accused of giving bribes.
Prosecutors allege Mihaila promised to pay a bribe worth EUR 1.4 million to another board member – who denounced the bribery attempt. This board member was supposed to approve a bi-lateral supply contract for 7 million MW of electricity worth EUR 262 million that would run for four years. According to media reports, the denouncer is Remus Vulpescu, former head of the privatization office OPSPI.
The decision power regarding supply contracts over 500GWh is split between the General Shareholders' Meeting, the Supervisory Board and the Directorate of Hidroelectrica.
According to media reports, the supply contract was directed towards Energon Power & Gas, a Cluj-based company controlled by Romanian businessman Rares Criste.
Prosecutors added that Eugen Bradean, trading director and member of the directorate at Hidroelectrica, facilitated the bribe circuit.
Both were taken into custody for 29 days on Thursday, following a court ruling. The department for energy announced on Wednesday it removed Mihaila from all public positions and that it would propose Bradean's removal from the Directorate. It added that both the department and Hidroelectrica will assist authorities in their investigation.
"The bribe would be hidden under a commission contract closed between an off-shore firm and the company purchasing the electricity," said the DNA in a statement.
Commentators said this was the fresh attempt of a wise guy in the energy business to sign such a cheap electricity contract with Hidroelectrica. The state-owned firm was able to rid itself of such contracts after it went into administration in the summer of 2012, exiting this procedure one year later.
The wise guys were traders that secured long term electricity supply contracts at preferential prices, incurring massive losses on Hidroelectrica. These actions sent the company on the brink of bankruptcy.
Ovidiu Posirca