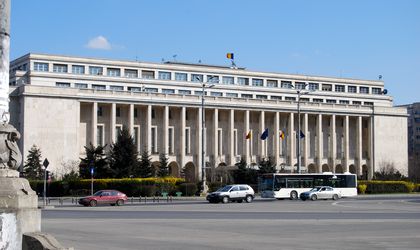 Competitive Romania, a work in progress project of the Government, the Romanian National Bank and of the Romanian Academy, continues a series of 16 debates based on the 90 economic measures identified.
 The debates are based on the identified economic measures that can contribute to a consensus vision definition regarding the economic growth sustainable until 2020.
 The first session with the topic "Undone bureaucracy " will take place on July 12 at the Romanian Academy and the second one will follow on July 14, having the topic "The agriculture".
During the calendar period of consultancies, which will take place between July 12- September 16, the debate sessions will be led by Vasile Iuga, senior advisor PwC.
The principles that would guide the consultancies (through a constant communication over the results progress) are the transparency and respresentation.
Competitive Romania has the action lines outlined for the next four years, lines that can receive now, following the consultancies with the specialists, social partners and political parties, the added valuable elements and the consensus needed from all the involved actors in the debate process.
Georgiana Bendre