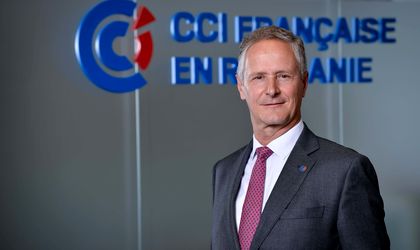 The French investment community in Romania is worried by the lack of predictability on policy, while companies are putting projects on hold due to lack of staff, according to the latest finding of the economic barometer published by the French Chamber of Commerce and Industry in Romania (CCIFER).
The political indicator reached the lowest level of 1.84 in November 2017 compared to the highest point of 3.31 in 2015.
"In fact, the political context is the first factor of concern cited by responding companies, especially due to concerns regarding the predictability of public policies," according to the CCIFER, which is led by Francois Coste.
The indicator economic fell to 3.12, from a maximum level of 3.82 in 2016, while the attractiveness of the business environment falls by one point to 2.86.
"Company directors forecast an increase of human resources costs on the back of a lack of professionals and talents, limiting the growth perspectives of existing investments, with new projects put in stand-by mode," according to the association.
The companies expect an increase of their turnover due to the increase of purchasing powers and exports, while the profitability might fall slightly.
"The morale of companies (3.16) and the general barometer (3.01) are at a historic low of this survey. However, the short term skepticism should be seen in the context in which Romania has a lot of strategic advantages.  The French-Romanian community remains confident in the size of the market (the second in Central and Eastern Europe), the increase of the purchasing power, the competitiveness of operational costs, the quality of talent and innovation, will continue to be decisive factors for investors in a climate marked by fiscal and legal predictability," said the CCIFER, representing over 500 French and Romanian companies with a combined turnover of EUR 18 billion and 125,000 jobs.