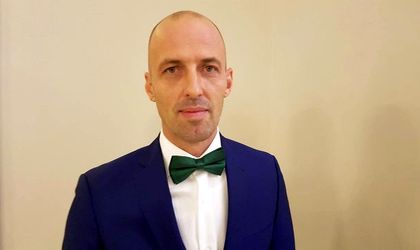 Werner Wolf, the former head of BMW Timisoara-Arad, was appointed general director of Tarom on Monday by the company's board. Wolf is the forth director in less than three months after Daniela Dragne resigned from her position.
He was previously executive director of Ba­nat Car, the BMW dealer in Timisoara and Arad, part of the group Automobiles Bavaria.
The interim general director Tarom, Daniela Dragne, resigned last Thursday. Her mandate has been extended until the year-end by the Tarom board, after its expiration at the beginning of November.
Dragne, the former director of the agency Tarom-Tel Aviv, was appointed by the Tarom board as interim general director of the company on October 4, for one month mandate.
Florin Susanu, the former interim director of Tarom, announced on September that he resigns and comes back to pilot cabin crew.
Susanu was appointed after the resignation of Eugen Davidoiu at the end of August.
Tarom estimates losses of RON 206.79 million in the adjusted Profit& Loss account for 2017, according to the Government decision in debate at the Transports Ministry. In the previous draft from July, Tarom forecasted a loss close to five times lower, by RON 41.2 million for this year.
Tarom fleet comprises 23 aircrafts, two rented and 21 owned.