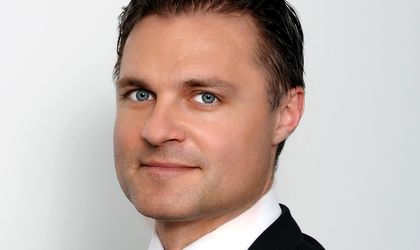 Fondul Proprietatea warns on the "Black List" of SOEs that might be exempted from the law on corporate governance.
On June 6, the Senate voted for a list of Romanian state-owned companies, including CE Oltenia (a supplier of one third of the country's electricity needs), to be exempted from the law on corporate governance. At the time the draft law was on its way to the Chamber of Deputies. Fondul Proprietatea is concerned that the list of companies exempted could be further supplemented with other SOEs.
The law on corporate governance is a crucial one, aiming to encourage the use of professional and politically-independent management as well as increased transparency in state-owned companies, with the final goal to improve their performance and overall economic growth for the country.
In this context, Greg Konieczny, Fondul Proprietatea CEO and portfolio manager, said: "We are extremely disappointed and concerned to see the MP's efforts to further expand the 'black list' of exempted state-owned companies from the law on corporate governance. This is a huge step backwards in the process of increasing the management quality of key SOEs for the benefit of Romania's economy as a whole.These exemptions will undermine the credibility of companies among foreign investors and will have a negative impact on the performance of the companies included on the list."
"If until now we witnessed a slowing pace in the implementation of corporate governance principles, or even a halt in it, these latest developments at Parliament level are undoubtedly a regression which could bring further significant damage to key SOEs. This is not simply just about principles; it affects state revenues and the citizens' pockets. Only taking into account the dividend from the companies in FP's portfolio at this moment, we can highlight that the increase in dividend received by the Romanian state was almost 12 times, from RON 117 million to RON 1.4 billion. This was achieved in just five years, starting with 2011, when corporate governance was implemented, until 2016, " adds Konieczny.
We note that CE Oltenia is a clear example of a company that is in need of vastly improved corporate governance, in order to continue its growth pattern – from record losses in 2015, reduced losses in 2016 and a small profit in Q1 2017 – and which requires substantial efforts from all actors involved. The effects of the draft law as it is now will be extremely damaging for the long-term stability and development of the company, " concludes Konieczny.
Georgiana Bendre