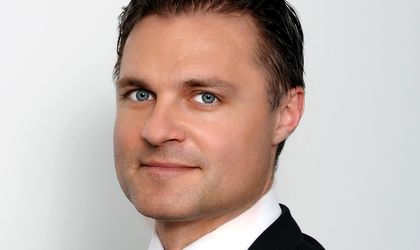 Fondul Proprietatea has sent a letter to president Klaus Iohannis outlining several reasons for the non-promulgation of the recently adopted law amending the Government Ordinance no. 22/1999 on ports, claiming it hits the economic development of all Romanian river and sea ports.
The Fund's argumentation is based on both constitutional and economic reasons, showing several unconstitutional provisions of the law, in addition to its negative economic impact port operators.
In the Fund's view, the ports law breaks multiple principles safeguarding the economic liberty, free market economy, freedom of trade, fair competition, as well as non-discrimination – as the law freezes the rents at the current minimum levels for the next 10 years, favoring a limited number of port operators who will benefit from these tariffs.
The law allows the set-up of a Supervisory Body, which will have the power to judge over potential conflicts between port operators and port administrations, creating a substitute for Courts of Law, which is unconstitutional. Moreover, its decisions are to become immediately enforceable, granting this new entity discretionary powers.
The Fund underlines the economic reasons for the need for the re-examination of the law by Parliament, the most important one being the restriction the fair competition and equal opportunity for both existing and new investors/operators, limiting the development potential of Constanta Port and all other Romanian ports on the Danube and at the Black Sea.
Greg Konieczny, CEO and portfolio manager of Fondul Proprietatea, says: "Our estimates reveal that, in the case of Constanta Port alone, losses incurred by capping rents at a ridiculously low level, established in relation to the tariffs currently paid by the top five operators, would amount to EUR 26 million over the next decade. These five operators occupy 37 percent of the port's surface and concluded their tenancy contracts many years ago, by direct negotiations. Only around 10 percent of the leased surface in Constanta Port has been attributed in transparent circumstances, through public tenders. Fondul Proprietatea urges President Klaus Iohannis to take into consideration the Fund's argumentation on the extremely harmful impact of this law for the Romanian state and take a decision to either send the law to the constitutional court or for re-examination in the Parliament."