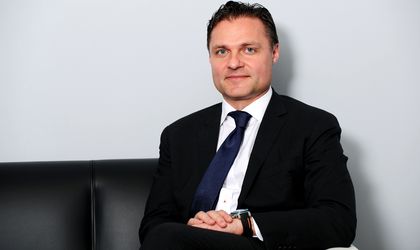 The Romanian state is set to lose EUR 50 million over the next 10 years if it passes a law that 'favors oligarchs', Fondul Proprietatea manager Greg Konieczny warns. The Senate passed the law, which will be put up for vote in the Chamber of Deputies.
Fondul Proprietatea is the main shareholder of the Constanta Maritime Port Administration, and the message was conveyed via the representatives of Franklin Templeton, the company that manages the fund. "It is an enormous transfer of wealth," Konieczny said at a press conference on Thursday.
The project is barring new competitors from entering the market and risks to hinder the development of the most important Romanian port, the FP representative warned. According to FP, the 'oligarchs' are seeking protection by means of a law that would allow them to pay prices that are below the market level and would drive competition away.
The project to amend emergency ordinance 22/1999 on the administration of ports was adopted by the Senate on 15 May and will be put up for debate by the Chamber of Deputies where is expected to receive the opinion of the transport and juridic commission.
The Romanian Parliament voted law with similar provisions last year. However, the law was deemed unconstitutional by the Constitutional Court of Romania. FP representatives argue that the la currently on debate is the "exact same law" as that voted last year.