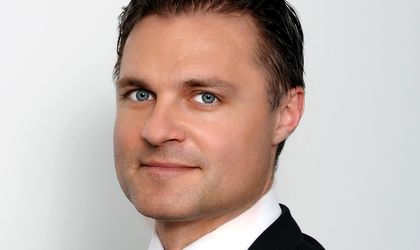 Franklin Templeton Investment Management Limited United Kingdom Bucharest Branch, functioning as investment manager of Fondul Proprietatea SA ("the Fund"),  has welcomed the appointed of a new Board of Administration at Salrom, in accordance with the corporate governance principles stated by the Government Emergency Ordinance.
The decision was taken during the General Shareholders Meeting that took place on July 8.
"We would like to congratulate the ministry of Economy for the successful appointment of a new Board of Administration at Salrom, following a transparent process, in line with corporate governance standards. We hope that the new board will promptly select a new general manager, who should propose and implement a sustainable development plan, including the medium and long term strategy for the company, while improving the company's financial results," said Greg Konieczny, portfolio manager of Fondul Proprietatea.
"Furthermore, we hope that the new board will present to the shareholders a proposal for listing Salrom through an IPO, which would be highly beneficial for both the company and its current and future shareholders. The company's listing is, in our opinion, the next important decision to be taken by the Ministry of Economy in order to ensure the continuity of Salrom's success," he added.
Fondul Proprietatea encourages the Ministry to support this IPO due to its multiple advantages, such as increased transparency, better management accountability and higher visibility for the company. At the same time, Salrom's IPO would contribute to the increase in the liquidity of the Bucharest Stock Exchange, thus helping in supporting the development of the local capital market.
Moreover, Fondul Proprietatea committed to supporting Salrom's initial public offering, by cover all the costs related to the listing process, while also being the only seller and thus ensuring that the state remains the majority shareholder.
Societatea Nationala a Sarii SA owns stakes within Fondul Proprietatea valued at 48.99 percent.
Georgiana Bendre