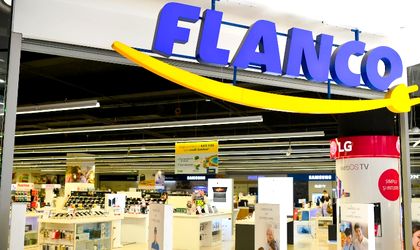 Flanco Retail ended the first semester of the year with sales of RON 369 million, the highest in the history of the company, up 12 million over the same period of the previous year.
"In the first half of the year, we continued our healthy growth strategy, focusing on streamlining the entire business – whether we are talking about the clasic store network or the online store flanco.ro, about internal processes or teamwork – and the results are positive" says Dragoş Sirbu, CEO of Flanco Retail.
The retailer finished the restructuring process, which meant the closure of low-performance stores, especially in some malls.
Flanco owns a network of 124 stores, five of which are open in the first half and six of them redeployed or relocated, and by the end of the year, the network of stores will exceed 132 units.
"A good example is Iasi, where I replaced the sales point from a large shopping center with two shops, one of a box, located in a retail park, and another street with very good results", adds Sirbu.
An unusual store concept, inaugurated by the retailer in April, is the Flanco Mihai Bravu outlet in Bucharest, the first outlet of electro-IT products in Romania. After a vast transformation process, store traffic grew by 47 percent and customers are constantly following bids to buy the desired products once they fall into the category of unsealed or in stock liquidation.
"Efficiency has been the ultimate goal in all our departments and projects. We have made a number of improvements to the flanco.ro online store so we can optimize its version for mobile devices that have a growing share of traffic. In addition, we added the order tracking option so that customers can check the delivery status of the ordered products at any time. And for the most anxious of them, we still offer online product booking service, lifting the same day in the store, " the CEO Flanco concluded.