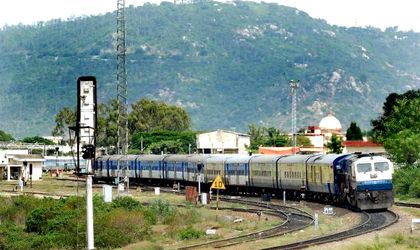 Five operators submitted offers for the rehabilitation of railway sector Brasov- Sighisoara and the value of works is over EUR 700 million, according to state-owned railway operator CFR.
The operators that submitted offers are: IC Ictas Insaat Sanayi ve Ticaret A.S.; Impreza Pizzaroti& C SpA Italia S.p.A.; S.C. Alstom Transport S.A.; Societa Italiana per Condotte d'Acqua S.p.A.; Strabag A.G.
The value of works is estimated to over RON 3.19 billion without VAT, the financing source being the European Commission through the Mechanism for European Inter-connection, for 85 percent and the co-finance of 15 percent by the state budget.
The execution period is 48 months.
"The modernization works of railway infrastructure of the two sections Brașov —Apata and Cata—Sighisoara, with a length of 86 km, will contribute to the main objective fulfillment of the sustainable mobility of Hungarian border- Curtici —Arad—Simeria—Sighișoara—Brasov by increasing the transit speed to 160 km/h, the reduction of transport duration, the growth of railway safety, facilities for the access of reduced mobility persons, the increase in the comfort level for travelers in railway stations," said the release of the company that administeres the public railway infrastructure.