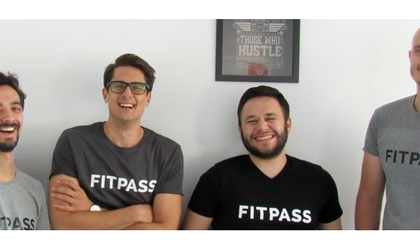 Fitness start-up Fitpass plans to reach 1,000 members until the end of the year in Romania and an accounting rate of return (ARR) of EUR 200,000, said the co-founder of the firm, Gustaf Kornias.
Fitpass is currently in the fundraising stage and is looking to expand in several Romanian cities, according to Kornias.
"We are in discussions with different parties and are looking to raise a seedround to accelerate the speed of the national expansion and growth of the company," Kornias told BR.
The start-up aims to launch the business also in Timisoara, Cluj, Sibiu and Iasi until August.
Fitpass provides fitness subscription service that offer access to its members to a wide array of fitness studios in Romania. It's digital platform targets both individuals and companies.
"For individuals, they simply buy online whatever subscription that suits them best. Companies receive big corporate discounts and have a lot of flexibility in terms of what they can offer their employees. They can for the subscription for the employees (at greatly reduced costs), or split the cost with the employees (however they want to split that), or buy specific amount of visits that they can share between all the employees (they can tailor package with any amount of visits) or the employees pay themselves but receive corporate discounts depending on how many employees purchase. Companies can receive analytics of the general usage amongs their employees and we are looking to develop many more features for companies and their employees to further engage them," adds Kornias.
Fitpass was launched at the end of 2016 by Swedish Gustaf Kornias, Björn Östberg and Romanian partners Casian Lacatusu and Ciprian Hetea. Fitpass is available on Android and iOS.