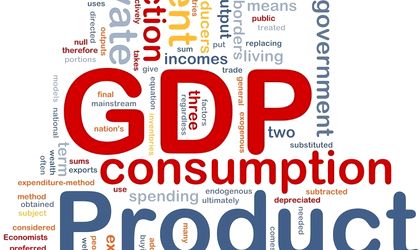 Romania's economy recorded last year the fastest growth rate in the 28 European Union member states, reaching a nine-year high of 7 percent, and gained one place, outpacing Greece, to rank 16th by Gross Domestic Product (GDP) size, Eurostat data show.
Romania's GDP, the index widely used to measure the size of national economies, recorded a growth of 7 pct in 2017 in real terms, to RON 856.35 billion (EUR 187.4 billion), according to National Institute of Statistics (INS) data released on Wednesday.
Later data released by Eurostat, EU's statistical office, revealed that Romania ranked first by growth rate in 2017, followed by Slovenia (+5%), Estonia (+4.9%) and Poland (+4.6%).
In the fourth quarter of 2017, Romania ranked first by year-on-year growth rate, with a 7 percent increase, but only 16th by month-on-month growth rate, with a 0.6 percent increase.
Eurostat data show that Romania is ranked 16th out of 28 EU member states by GDP size in 2017, above Greece, but slightly under Czech Republic (EUR 191.6 billion) and Portugal (EUR 193.1 billion).
But Romania is still the second-poorest EU country if we look at the more relevant GDP/capita index, with around EUR 9,500 per inhabitant in 2017, acoording to Eurostat.