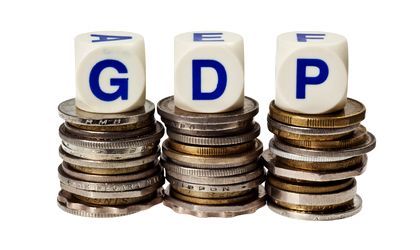 According to data released Friday by Eurostat, in Q2 Romania posted an economic growth of 6 percent, the biggest among European Union member states. According to Bloomberg, the country's economic growth advanced at the fastest pace since 2008.
A flash estimate published August 12 showed that Romania's second quarter gross domestic product recorded a 6 percent increase compared to a year earlier. According to Bloomberg, this is the fastest growth pace recorded by the Romanian economy since 2008. The growth, the experts argue, was sustained by a domestic consumption boom, tax cuts and wage increases.
The growth share exceeds experts' previous forecasts, of 4.1 percent. According to the Eurostat data, between Q2 and Q1 2016, Romania gained 1.5 percentage points.
"The advance must have been driven by private consumption," Nicolae Covrig, economist with Raiffeisen Bank Romania SA, told Bloomberg. "The performance of the industry should have remained weak in the second quarter," while "net exports might have had a negative contribution," Covrig argued. Domestic consumption received a boost due to the tax cuts and state-wage increases implemented by Romanian authorities. Despite warnings by the European Commission that fiscal easing could endanger the budget targets for 2017, it maintained its forecasts in positive territory, estimating that Romania will have the second-fastest economic growth in the EU, behind Ireland.
According to Bloomberg, the Romanian currency is the third-best performer against the euro in 2016 among currencies in CEE area gaining 1.4 percent.
In the second quarter of 2016, in the eurozone, the seasonally adjusted GDP increased by 0.3 percent and by 0.4 percent in the EU28, compared to the previous quarter.  
Full GDP figures will be published September 6.
Georgeta Gheorghe