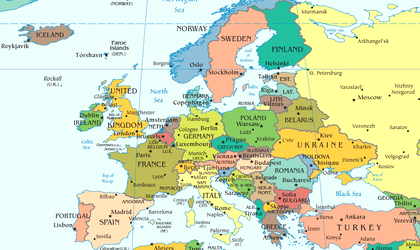 Romania is not a popular destination among first time asylum seekers, data released by Eurostat shows. During the third quarter of 2016, 358 300 first time asylum seekers applied for international protection in the Member States of the European Union, up by 17 percent compared with the second quarter of 2016.
Syrians, Afghans and Iraqis are the three main citizenships of first time asylum applicants in the EU. With 87 900 first time applicants between July and September 2016, Syrians remained the main citizenship of people seeking international protection in the EU Member States, ahead of Afghans (62 100 first time applicants) and Iraqis (36 400).
The highest number of first time applicants was registered in Germany, with over 237 400 first time applicants, representing 66 percent of total first time applicants in the EU Member States. Next came Italy (34 600, or 10 percent), France (20 000, or 6 percent), Greece (12 400, or 4 percent), the United Kingdom (9 200, or 3 percent) and Austria (8 400, or 2 percent). Among Member States with more than 2 000 first time asylum seekers in the third quarter 2016, numbers of first time applicants rose most compared with the previous quarter in Bulgaria (82 percent), the Netherlands (72 percent), Belgium (29 percent), Italy (28 percent) and Germany (27 percent). In contrast, the largest decreases were recorded in Hungary (73 percent), Poland (37 percent) and Austria (22).
Compared with the population of each Member State, the highest rate of registered first time applicants during the third quarter 2016 was recorded in Germany (2 890 first time applicants per million inhabitants), followed by Greece (1 152) and Malta (1 091).
By contrast, the lowest rates were observed in Slovakia (7 applicants per million inhabitants), Portugal (19), Romania (22), the Czech Republic (28) and Estonia (30). In the third quarter 2016, there were in total 702 first time asylum applicants per million inhabitants in the EU as a whole.
Georgeta Gheorghe