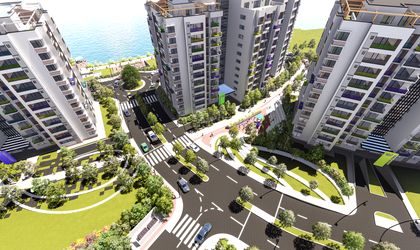 Estic Park, the residential project from the second district of Bucharest, will use EUR 6 million to build another 103 apartments, after selling 70 percent of the first phase of the project in the first months of the year. The developer Israel Land Development Company (ILDC) aims to finish this phase at the end of 2018.
Overall, Estic Park has to include approximately 1,500 apartments, and the project has to be developed in four main stages for 6 years. The project development attracted investments of over EUR 26 million until now. The total value of the investment is estimated at EUR 94 million.
The first building is almost finished and comprises 125 apartments with 2 and 3 rooms. The clients of the project are both young couples and families with children.
"Due to the location, at 20 minutes from the hub offices Pipera, the project is an alternative for those who work in the northern part of Bucharest, but cannot afford an apartment in the first district. Taking into account that currently the apartments from Estic Park have an average price of EUR 1,000 sqm, and the attractiveness of the location, we expect for the sales trend to increase more in the last months of the year," said Alina Verdeata, managing partner of Coldwell Banker Real Estate.