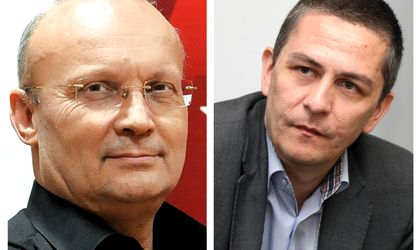 Nicusor Dan, the leader of the Union to Save Bucharest (USB) party who is running for mayor of Bucharest, has named the six biggest contributors to his political campaign.
The main donors for his campaign work primarily in the IT and real estate sectors.
Dan did not say the amount of financing he got from these six people, but said they paid more than RON 10,000 each.
The six donors named by the USB leader in the press conference:
George Iacobescu – the CEO of Canary Wharf, the property developer
Nicolae Ratiu – managing director of Regent House Properties
Alexandru Lapusan – CEO and founding partner of Zitec, the IT company
Horia Manda – managing partner of Axxes Capital, the private equity fund
Iulian Stanciu – manager of eMag, the online retailer
Florin Talpes  – founder of Bitdefender, the IT company
Nicusor Dan said that these people watched the political campaign and decided to support him.
"We want to make a serious real estate development in Bucharest, and we want to bring serious investors, not pilferers," said Dan.
During his campaign, Dan said that he is not a politican.
The local elections take place on June 5. There are 12 candidates running for Bucharest mayor.
Ovidiu Posirca