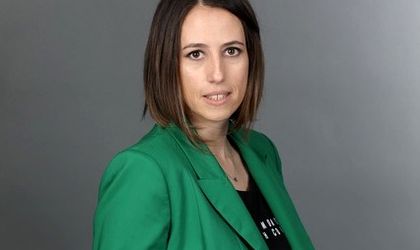 Online retailer Elefant.ro, one of the biggest e-commerce actors on the local market, has appointed Alina Cazacu as its new Head of Marketing, effective August 2018. 
Previously, Alina Cazacu held positions with Telekom and broadcaster ProTV. From these positions, she developed and launched several online projects, such as a video platform. Before joining Elefant.ro, she set up her own digital marketing company.
"My joining Elefant.ro represents somehow a return to the field I liked the most and with which I started my career in the digital space – e-commerce. I feel that the experience I gathered, together with my expertise in ditigal marketing, are a very appropriate mix for the development of the Elefant.ro brand in the upcoming year. My objective here is to convince, together with the Elefant.ro team, as many people as possible, that their favourite online shopping destination should be Elefant.ro for all categories of products we cover," Cazacu said.
"We are happy that Alina Cazacu has taken over the marketing department of Elefant.ro. Alina's appointment is yet one step we take towards consolidating the young, dynamic and ambitious team Elefant.ro has right now," Sergiu Chirica, Elefant.ro CEO said.