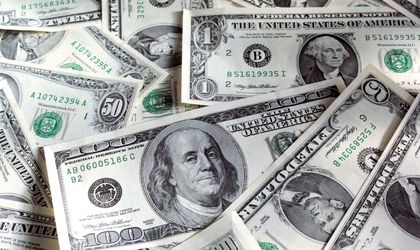 Expected to end 2018 with a USD 870 billion budget deficit, 30 percent higher year-on-year, the United States are facing an impending debt crisis, senior fellows and economists at the Hoover Institution warn in an opinion piece for the Washington Post. 
According to the experts, the high and sharply rising government debt of the US will soon hinder the country's growth plans. Despite coming in a year that is projected to bring economic growth, on the back of low interest rates and low unemployment, the debt crisis of the US will worsen. The recently released budget forecasts that the deficit, currently standing at USD 870 billion, will increase by 30 percent.
Under a business as usual scenario, the current tax and spending patterns of the US will drive the debt upwards, until it reaches the USD 1 trillion mark in two years. That is why, the economists warn, unless the Congress acts to reduce the federal budget deficits, in five years' time, the outstanding public debt will go up to USD 20 trillion, up from the current USD 15 trillion.
That translates into almost a quarter of million dollars for a family of four, more than twice the average household wealth.
As the rise in trillion dollars deficits is unprecedented in US history, the debt spiral recalls the "specter of a crisis,"  the experts warn, due to the fact that rising interest rates and increasing deficits can end up building upon each other, sending public debt even higher. "When treasury debt holders start to doubt our government's ability to repay, or to attract future lenders, they will demand higher interest rates to compensate for the risk. If current spending and tax policy continue unaltered, higher interest costs will have to be financed by even more debt. More borrowing puts more upward pressure on interest rates, and the spiral continues," the article reads.
As debt crisis go, the Washington Post piece warns, debt crises are not visible until they've already happened. Rather than a rising tide, they have more in common with earthquakes and are only visible in hindsight.