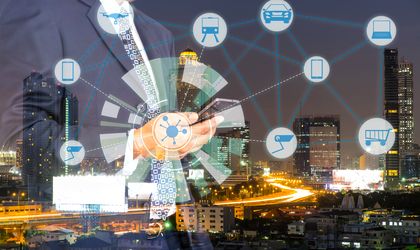 DeviceHub, the IoT open source platform has launched Smart Metering Pro, the latest solution for smart meters.
Scalable and fully automated, Smart Metering Pro is the most flexible solution for the infrastructure management of smart meters on the market. Given the global modernisation of the meters infrastructur, the DeviceHub solution is compatible with all smart meters, regardless of makers, ensuring universal connectivity and a scalable architecture with a small initial investment.
Smart Metering Pro, which is on its way to being implemented in Romania and the European Union, is created to automate the process of  billing for gas, water, electricity and heat, providing a sustainable and environmentally friendly solution that cuts operational costs and improves internal reporting and forecasting.
According to its creators, the biggest benefits for utilities and consumers are remote meter readings and real-time billing, which replaces the old billing, land-use and settlement. Smart meters communicate in real time with the Smart Metering Pro cloud solution, improving the quality of the network and the services offered by easier identification of network interference, theft or other losses, facilitating quick and efficient operational intervention.
"The modernisation of the meters infrastructure brings new challenges and opportunities on the market. Smart Metering Pro offers a scalable playground for the smart solutions of the future. Our solution is already well received by the market, confirming the companies' interest for IoT solutions that are ready to implement," Ionut Cotoi, DeviceHub CEO said.
DevideHub provides companies, system integrators and developers access to its IoT platform. With headquarters in Poland and Romania, it received investments from Deutsche Telekom, Angel Investors and Orizont 2020.